September 19, 2023
BriSTAR Immunotech Announces the Addition of Dr. Christopher J. Paige as a Member of the Company's Scientific Advisory Board
On September 19, 2022 - TORONTO & BEIJING -- BriSTAR Immunotech announced that Dr. Christopher J. Paige, a world-renowned leader in the field of lymphocyte development and antibody formation and an expert in immunotherapy, has joined the company's Scientific Advisory Board.
Dr. Christopher J. Paige is an internationally recognized leader in the area of lymphocyte development and antibody formation, with more than 30 years of research experience in the field of immunotherapy. He is a Professor in the Departments of Medical Biophysics and Immunology at the University of Toronto, leading an active research program in training the immune system to recognize and kill cancer cells. A first in man phase I trial based on cytokine research from Dr. Paige's lab has opened for patients with AML at Princess Margaret Hospital in Toronto. Pre-clinical research to extend this trial to Ovarian Cancer is underway.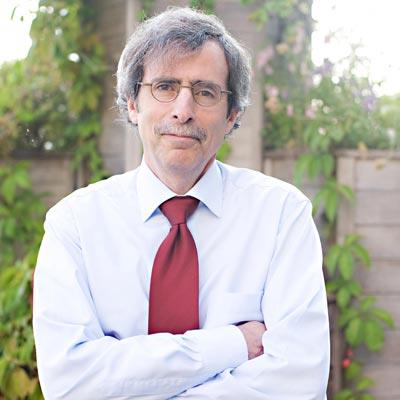 He has also served on the Research Advisory Boards of the National Cancer Institute and the Arthritis Society of Canada. He is the past Chairman of the Board of the Biotechnology Commercialization Centre which helped establish a Toronto Biotechnology Incubator and past Chairman of BioDiscovery Toronto, a consortium of 12 Toronto-based hospitals and universities engaged in the commercialization of research discoveries. He is a past board member of Research Canada, OICR, Foundations associated with UHN and several Biotechnology companies. He is currently a Chairman of the Board of Directors of the Terry Fox Research Institute and a Board Director of the Center for Commercialization of Regenerative Medicine where he has been active in setting up GMP level cell and vector processing labs. Dr. Paige is also a Scientific Founder and member of the Board of AvroBio, a Nasdaq listed company which uses lentivirus mediated gene therapy to treat rare diseases. He is the Founder and Director General of UHN Shanghai, a Pudong based medicinal chemistry company.
Dr. Paige earned a Ph.D. in Immunology at the Sloan-Kettering Division of Cornell University Graduate School of Medical Sciences in 1979. He became a Member of the Basel Institute for Immunology in Switzerland where he worked from 1980-1987 before joining the Ontario Cancer Institute as a Senior Scientist in 1987. Dr. Paige subsequently was founding Director of the Arthritis Research Institute at the Wellesley Hospital and later became head of research at the University Health Network – Canada' s largest Research Hospital.
"I am delighted to have Dr. Paige on our Scientific Advisory Board. Dr. Paige has profound professional experience in global immunotherapy research. We believe that his joining will help BriSTAR Immunotech formulate and optimize its global development goals and strategies, further accelerating the pace of innovation to build a world-leading company focusing on innovative cellular immunotherapies," commented Dr. James Pan, CEO of BriSTAR Immunotech.
"I am impressed by the global vision, technological innovation driving forces and differentiated innovation pipelines of BriSTAR Immunotech. I look forward to working with the management team to promote the advances of cutting-edge science, and bring benefits to patients around the world, " said Dr. Christopher J. Paige.